Watch We're the Millers
---
"-If anyone asks."
A New Line Cinema production, brings a new production full of comedy and action! We're The Millers, brings a back alley alley business to the big screen. This movie stars Jennifer Anniston, Jason Sudeikis, Will Poulter and Emma Roberts, as the family. Rawson Marshall Thurber, the director of the film brings together a fake family of misfits, on a road trip to Mexico. The character David (Sudeikis) is a pot dealer that gets in over his head and has to find a way to pay off his boss, Brad, ( Ed Helms ). To get out of debt, David has to make this run into Mexico and smuggle back an RV full of pot. With his fake wife Rose, (Anniston)which is a stripper, the son Kenny(Poulter), and the street smart kid Casey (Roberts), make the cover for his trip, posing as his family. This trip should be smooth sailing, but this family experiences all the bumps and bruising antics that come with trying to maintain a normal family appearance. Along the way, they these four characters bring the comedy out through their interaction; in what could be a real life situation. This band of misfits tries to get along, while at the same time, trying to act like a normal family, in order to stay under the radar of authorities and appease Brad (the boss). That is where the action of this movie comes into play. Thurber directs this movie from a screen play by Bob Fisher, Steve Faber, Sean Anders and John Morris. We're The Millers opened August 7, 2013 nationwide. Theaters in your area will have ticket information. It will be distributed by Warner Bros. Pictures, A Warner Bros Entertainment Company worldwide. It's rated R for restricted due to the language and graphical content.
|
2013
|
1 hr 50 min
|

/

10
Cast

Studio

Director

Rawson Marshall Thurber

Language

English
More Like We're the Millers
We're the Millers News
Top Movies of 2013: Surprises at the Top
January 02, 2014 @ 1:33 pm PST
|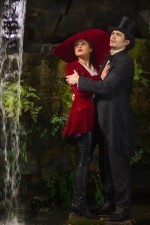 Everyone knows that "The Lone Ranger" was a box-office flop and that "The Hunger Games: Catching Fire" was one of the most popular movies of 2013. But if you were asked where "The Conjuring" or "Oz the Great and Powerful" finished in the year's box-office rankings, what would you guess?
Read More

Weekend Box Office Aug. 16-18: 'The Butler' Wins, 'Jobs' Doesn't
August 19, 2013 @ 1:27 pm PST
|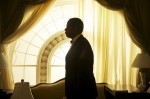 It was a quiet weekend for new movie releases, and the quietest of the new offerings came out on top of the box office. "Lee Daniels' The Butler" handily triumphed over "Kick-Ass 2," "Jobs," and "Paranoia."
Read More

Weekend Box Office Aug. 23-25: 'Mortal Instruments' and 'You're Next' Fail to Find Audiences
August 26, 2013 @ 8:59 am PST
|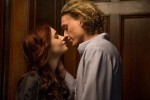 Movie audiences this week were given the choice between a new teen-oriented fantasy romance, a violent horror film, and an irreverent sci-fi comedy. They chose to go see "The Butler" instead.
Read More

Weekend Box Office Aug. 9-11: 'Elysium' Comes Out on Top, 'We're the Millers' Not Far Behind
August 11, 2013 @ 8:37 pm PST
|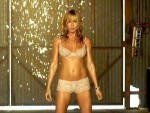 "Elysium" sold the most tickets during a competitive weekend, but its take wasn't as much as Sony Pictures Entertainment, the studio behind the film, hoped it would be.
Read More


Watch We're the Millers Trailer

We're the Millers (2013)|2:26
Official Red Band Trailer [HD]|3:07

Watch We're the Millers Online - Watch online anytime anywhere: Stream, Buy, Rent
We're the Millers is currently available to watch and stream, buy, rent on demand at Amazon, Vudu, Google Play, FandangoNow, YouTube VOD, iTunes online.