Watch Jason Bourne
---
"You know his name"
In this spy thriller, a computer hacker is tasked with tracking down legendary spy Jason Bourne, who has gone into hiding. Of course, it's not an easy job, even with the resources of the CIA behind you, when Bourne doesn't want to be found. He's got his own problems as he tries to fight against a sinister conspiracy.
|
2016
|
2 hr 3 min
|

/

10
Cast

Studio

Director

Paul Greengrass

Language

English
Jason Bourne News
Julia Stiles Is Going to Have a Baby
June 12, 2017 @ 2:07 pm PST
|
Read More

Weekend Box Office: 'Don't Breathe' Wins Final Weekend of Summer
August 28, 2016 @ 10:44 am PST
|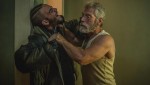 Suicide Squad tried valiantly to stay on top of the box office for an entire month, but this week's low-budget horror newcomer proved much more popular than was expected.
Read More

Weekend Box Office: 'Morgan' Crashes, 'Don't Breathe' Reigns
September 04, 2016 @ 9:05 am PST
|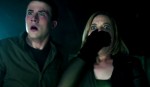 One of this weekend's new releases had one of the worst openings ever, but last week's number-one movie continued its winning ways for the second weekend in a row.
Read More

No Second Chances: Summer Movies Have Hard Time Sustaining Success
August 17, 2016 @ 7:09 am PST
|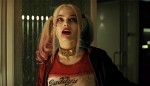 This week, Suicide Squad goes for a third consecutive week at the top of the box-office chart, an accomplishment that has eluded even the biggest, most financially successful comic book movies of the year.
Read More


Watch Jason Bourne Trailer

Official Trailer (HD)|2:29

Watch Jason Bourne Online - Watch online anytime anywhere: Stream, Buy, Rent
Jason Bourne is currently available to watch and stream, buy, rent on demand at Google Play, iTunes online.