Watch Dirty Grandpa
---
"This is Jason. He's a little worried about his grandpa."
The film, Dirty Grandpa, 2016, is R rated containing some drug use, nudity and display of sex. The time for the film is shortly after the family held funeral services for Grandma. Grandpa persuades his grandson, Jason, to drive him to Florida for a short get-away just days before Jason and his fiance are to be wed. It becomes apparent that Grandpa is seeking to indulge in his sexuality. As far as he is concerned, he and Grandma have parted; he is now at liberty to be on the prowl. Later, Jason acts on attraction with a girl he had previously known, and in a later scene, Grandpa has relations with a much younger woman with whom he marries and they have a child. The wedding day arrives for Jason and his girlfriend, but is not completed as Jason publicly tells all.
The tension in this film is three-fold. Jason's father, whom is also an attorney by profession like his son, does not like Grandpa, his father. The fiance appears uptight and snooty in her role wanting plans to go accordingly. Jason is continually conflicted by his Grandpa's expression of newly found freedom versus intentions to stick with the current plan to pursue marriage and profession.
|
2016
|
1 hr 42 min
|

/

10
Cast

Studio

Director

Dan Mazer

Language

English
Dirty Grandpa News
Supermodel Joan Smalls Joins Cast of Netflix Drama
June 20, 2017 @ 10:20 am PST
|
Read More

Weekend Box Office: Revenant Wins the Snowy Weekend
January 25, 2016 @ 5:17 am PST
|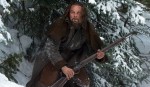 In The Revenant, Leonardo DiCaprio's character has to survive a battle with nature. Last weekend, so did moviegoers who wanted to get out to see the film. They went out anyway, and The Revenant won the weekend.
Read More

Aubrey Plaza Horror Series Gets Pilot at TBS
October 14, 2016 @ 9:26 am PST
|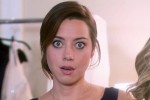 The 'Parks and Rec' star gets her chance to create a funny/scary pilot for consideration by TBS, and it sounds totally insane.
Read More

New Movies January 22: Dirty Grandpa and The 5th Wave
January 19, 2016 @ 2:21 pm PST
|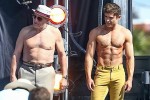 Ride Along 2 came on strong last week, and The Revenant continued to impress. Can both of these films fight off this week's new releases?
Read More


Watch Dirty Grandpa Trailer

Dirty Grandpa (2016 Movie - Zac Efron, Robert De Niro) -- Official Red Band Trailer
|
2:35

Watch Dirty Grandpa Online - Watch online anytime anywhere: Stream, Buy, Rent
Dirty Grandpa is currently available to watch and stream, buy, rent on demand at Amazon, Vudu, Google Play, FandangoNow, YouTube VOD, iTunes online.